Hardie Street Lighting
saves

you

time

and

money

!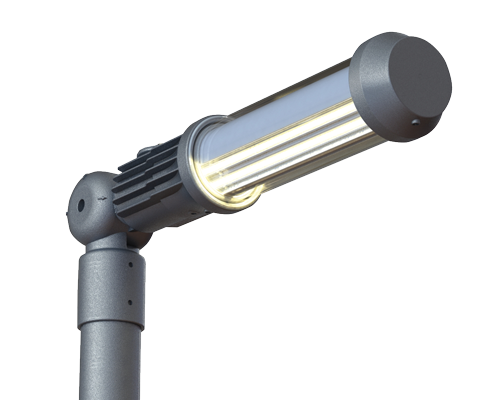 Economic
Brilliance
Simple & inexpensive to install, Hardie LED Street lights deliver tremendous economic benefits. Manufactured from aluminium, each patented over-sleeve lamp post unit is much lighter than traditional lights, reducing manpower requirements for installation. The existing structural stub and electrical connections of condemned light lampposts can be reused to locate and support replacement units. LED users can expect up to an 80% reduction in electricity usage and installation costs.
Technical
Brilliance
All of our lighting uses the latest energy-efficient LED technology, eliminating heat problems while still emitting or exceeding the light coverage of traditional street lights.
We employ folding, multi-positional aluminium posts that are fast and easy to install, even in narrow walkways, without requiring scaffolding or cranes. Hardie Street Lights are safer for workers and pedestrians alike, whilst drastically reducing installation costs and shortening timescales.
Hardie Street Lighting is
dedicated

to

changing

the landscape of street lighting.
Comparison of
Hardie Street Lighting

costs to the traditional model
Traditional Purchase Cost
100%
Traditional Transfer Cost
50%
Traditional Maintenance & Support Costs
60%
Traditional Electricity Costs
60%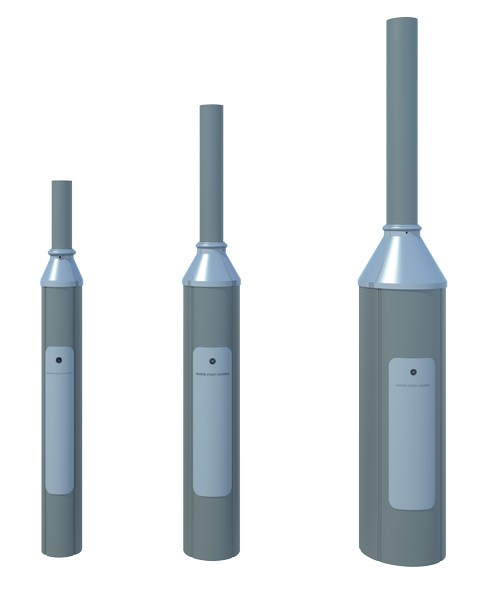 Typical

street lighting installation process, compared with the

Hardie

model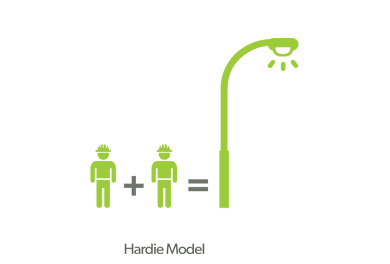 The
New

150-76

|

Brilliance by

Video
"
The S/P ratio compares well with metal-halide based street luminaires, while the high efficiency ensures users see the high energy savings we have come to expect from LEDs
"
Dr Gareth John | Photometric and Optical Testing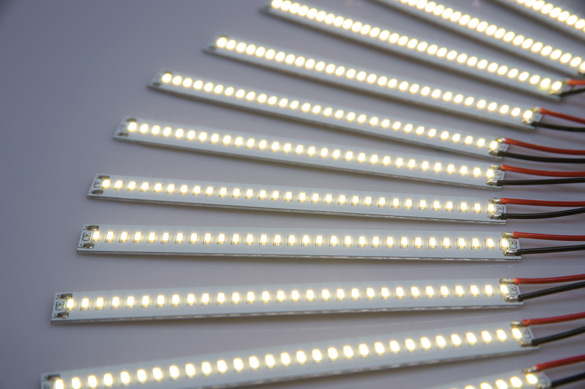 LED street lights can achieve up to a 80% reduction in energy use and carbon emissions. With lower installation and reduced ongoing maintenance costs, Hardie Street Lights are revolutionizing the country's streets.
Hardie LED lanterns have a much longer life than traditional street lights and our new lights emit a 'moonlight white' light that improves visibility and the perception of colour, which improves road safety and reduces the fear of crime. Our unique "multi-chip" LED strips offer less glare and significantly improve the uptime, even over other LED lamps!

Less energy consumption

Reduced light pollution

Long life - up to 100,000 hours

Excellent operating characteristics
Reducing carbon footprint

Dark sky friendly

Lower environmental impact
Want to know
more?

Then get in touch!